Jan. 2, 2022: December was a busy month on the sun. How busy? Senol Sanli of Bursa, Turkey, answered the question by stacking 26 days of sun photos (Dec. 2nd – 27th) from NASA's Solar Dynamics Observatory: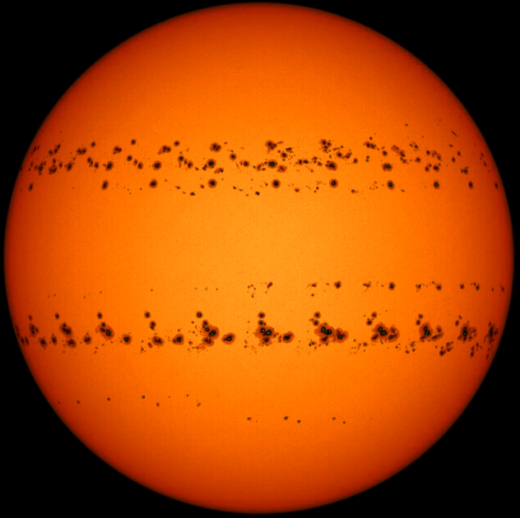 "There were more than 24 sunspot groups, some of them quite large, congested in two bands on opposite sides of the sun's equator," says Sanli.
The congestion of dark cores catapulted the monthly sunspot number to its highest value in 7 years: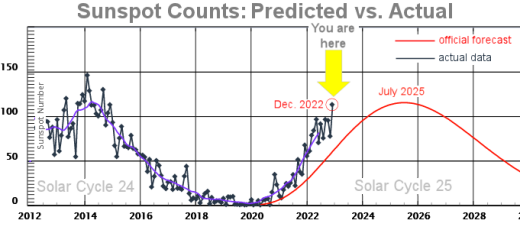 This plot from NOAA shows the ascending progression of Solar Cycle 25. It has outperformed the official forecast for 35 months in a row. If the trend continues, Solar Maximum will either happen sooner or be stronger than originally expected–possibly both. Stay tuned for lots more sunspots.
This story was brought to you by Spaceweather.com